Drivers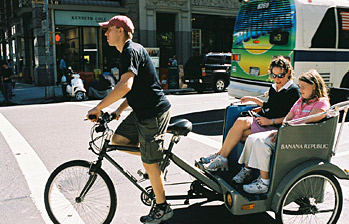 Beginning in 2009, the city added one more requirement: obtaining a pedicab driver's license.
Visit the licensing site maintained by the Department of Consumer Affairs for NYC, which regulates pedicab drivers and businesses, for more information.
Manhattan Rickshaw Company, for insurance reasons and reporting and reliability criteria, has a policy of renting to pedicab drivers with a U.S. issued motor vehicle license. Please bring a color photocopy of your license with you to your first training appointment.